How to Optimize Website SEO with Google Analytics 4 !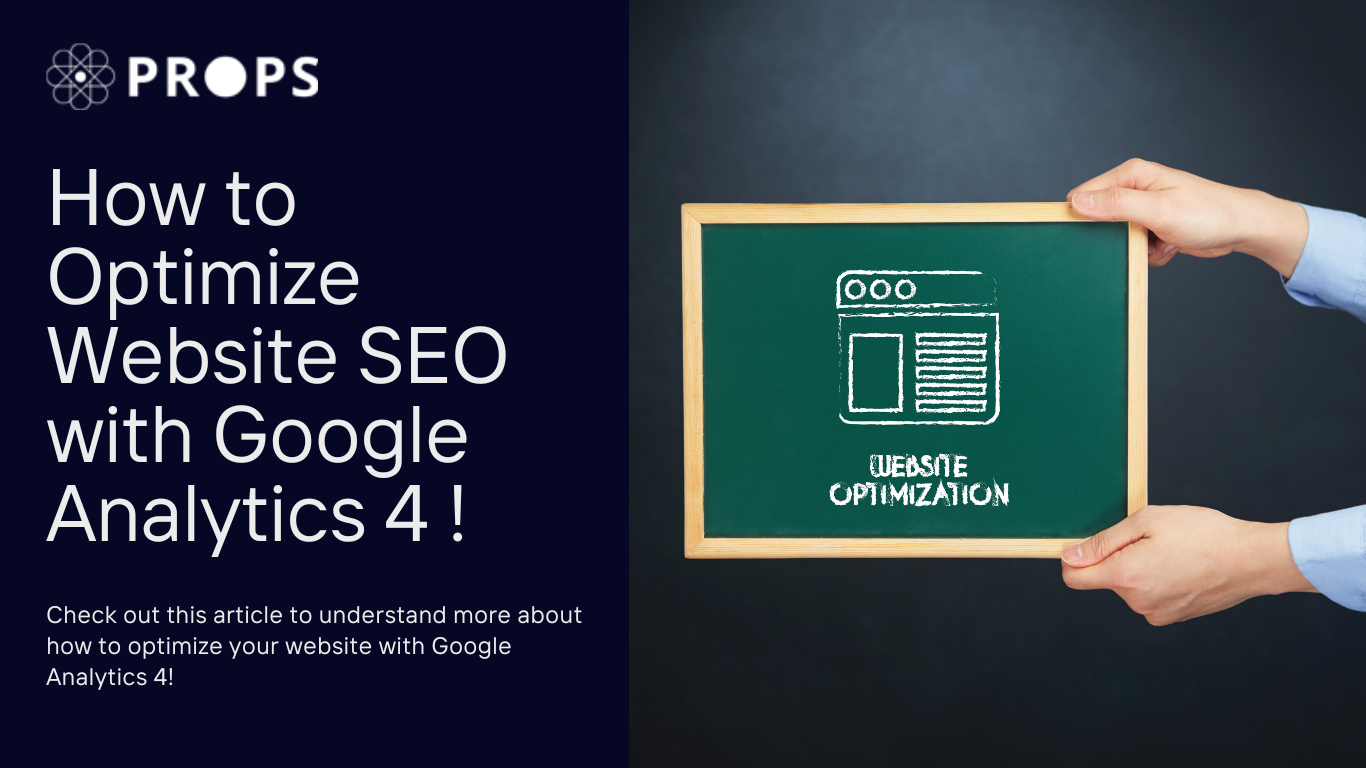 Do you see your website progress increasing or decreasing? Or you haven't been able to understand your audience well? The tools that you can use are Google Analytics 4, to optimize your website in various ways and to monitor your website growth ratio graph.
Data contained in Google Analytics 4 such as Bounce Rate, Behavior Flow, and many other features that you can use to review the progress of your website. Combined with a few tips will help you improve your content. If you're having problems with low traffic, sudden drops, or you're unable to promote a particular article, these tips will help you get over all of these obstacles.
1. Pay Attention to the Bounce Rate
Bounce Rate measures the percentage of visitors who leave immediately after visiting your blog and don't click through to view more articles or pages.
Is Bounce Rate so important in a website? Because this can affect the overall SEO of the website or the ranking of articles in search results.
Google considers that if your website has a high bounce rate, it means that the content on your website is not optimal, therefore visitors do not spend long visiting your website.
The cause of the Bounce Rate can also increase slightly if the blog design is not mobile-friendly, the font is too small or the font color is used which is not comfortable to see, there are lots of ads, lots of widgets that slow down page loading
Tips for reducing high bounce rate ratios You must identify and optimize your most popular blog content, add backlinks, information, and other things you think are necessary.
2. Behavior Flow Analysis
Behavior Flow is a very useful tool in Google Analytics 4 for understanding the paths your website visitors take as they navigate around your site. The Behavior Flow report shows a graphical representation of the route your visitors take through your website. This way, you can easily see which pages they visit most frequently, or which pages they viewed last before leaving your website. This will help you identify what content they find useful and interesting, and what content they find less impressive.
3. Specify Popular Content
When you create content that engages visitors, you need to know exactly how useful and why it works to build that moment. Thanks to Google Analytics 4 made even more practical, all you have to do is find out which pages are getting the most traffic, conversions and results. This gives you a good idea of what visitors will find interesting and based on that, you can plan what content you will create or change to interest your audience.
Starting from optimizing your 10 most popular blog articles. Edit each one and check if there is any missing information, if you can put links to your other similar articles, affiliate links to increase your earnings or even if the photo, video or content needs correction or updating.
4. Pay Attention to Keywords!
What keywords do your audience use when visiting your website? If you understand the keywords that make your website or content appear at the very top of search engines, namely Google Search Console, then you will be able to successfully optimize your website, connect with users who are interested in your content, and can also increase your revenue. Examples of tools available to monitor your blog's keywords are Google Analytics, Google Search Console and the Rank Math SEO plugin for WordPress. It is a tool that every blogger uses to monitor popular keywords
5. The Best Source of Traffic
This is basic but very necessary. You need to know your traffic or web traffic, whether organic traffic or paid traffic gives you better results and, within each, which sources are most profitable. You can also monitor your campaigns such as Google Ads Campaigns, to see what results they are generating as well as how people are interacting with those ads. This will help you optimize your investment where it actually works, so you get better results and maximize your revenue.
The biggest advantage of optimizing your website will be very helpful in increasing visitors on your website. Apart from that, this will also improve the quality of your content and of course the revenue you get.
How to optimize a website with Google Analytics 4 will certainly benefit you both in the short term and the long term. So you need to always check the progress of your website using Google Analytics 4 so that the results can be more optimal.
If you are still having trouble with website optimization, our team is ready to help you here
Source : Google Analytics 4 Optimization