Let's Get To Know Google Analytics 4 More Deeply!
Universal Analytics was first launched on November 14, 2005, while Google Analytics 4 started on October 14, 2020. Analytics is an important part of Digital Marketing and SEO (Search Engine Optimization). Google Analytics 4 is one of the tools that is often used by practitioners of the Digital Marketing world which serves to increase brand awareness and also a lot of leads.
Google Analytics 4 VS Universal Analytics
There are some differences that you can find between Google Analytics 4 and Universal Analytics, see more:
Measurement Model
Universal Analytics uses a measurement model that is based on sessions and views. Whereas in Google Analytics 4 pageviews are considered as events so that the information is more detailed.
Event Tracking Set-up
Google Analytics 4 looks not as easy as Universal Analytics, GA4 is quite more complicated but its use is more flexible because it can instantly capture some of the available events.
E-commerce Tracking
Ecommerce Tracking is one of the features that already exist in Universal Analytics but in Google Analytics 4 it is still under development to be even more perfect.
Reporting View
There is only one reporting view in Google Analytics 4, in contrast to Universal Analytics which has 25 reporting views.
Debugging
Google Analytics 4 makes it easy for you to configure analytics validation in the interface.
Data Sampling
In Universal Analytics the data is only around 500K in the property level in the period used, if it exceeds it will use sample data. In some situations, it is due to some complexity in your analytics as well as a combination of factors. Whereas in Google Analytics 4 standard reports are always without samples, but you can apply custom comparisons to the reports you have.
User and Data Retention
User data in question is data associated with cookies, user identifiers, and advertising identifiers. In Universal Analytics you can set the time to 14 months, 26 months, 38 months, 50 months, or no deletion at all. In Google Analytics 4 there are only 2-month and 14-month options
Benefits of Google Analytics 4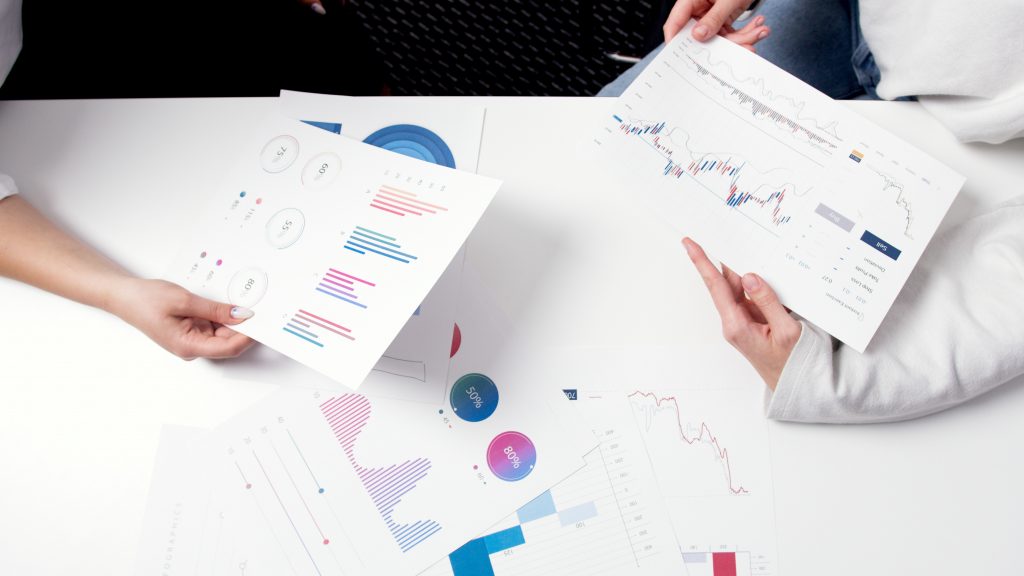 After a brief discussion of the differences between Google Analytics 4 and Universal Analytics, the following formulation of problems regarding digital marketing strategies needs to be carried out as early and in as much detail as possible, but must also be precise and careful to create satisfactory results. These are the benefits of Google Analytics 4:
Google Analytics 4 For Digital Marketing
The function of Google Analytics in developing your digital marketing business is to find out about the visitors to your business website. Assist website developers in reviewing visitor traffic. Google Analytics can also analyze SEO.
Google Analytics 4 To Collect Information
Google Analytics 4, is useful in monitoring website or blog activity so that it is easier. With Google Analytics, digital marketers can manage more than one website.
Google Analytics 4 To Analyzing Popular Content
Google Analytics 4 works to find out the behavior of visitors when visiting the pages you have, GA4 works in analyzing which content is visited by the most visitors. Also as a reference in the preparation of strategic content for the future. To get popular content results, it is necessary to research with the right keywords.
Conclusion
Google Analytics 4 and Universal Analytics can be seen from all the differences that have been described in this article. Even though Google Analytics 4 is the latest, it is still expected that other features will be developed in the future, but you must understand the features contained in Google Analytics 4 so that you can optimize them properly for the development of the business you are running.
By maximizing the performance of your website, especially for specific needs in Google Analytics 4, you no longer need to be confused in developing the next strategy. We can help you execute your strategy and achieve your desired target supported by a professional and experienced team. To get more information click here.
Sources : Google Analytics , SEO.