The Ultimate Guide to Google Adsense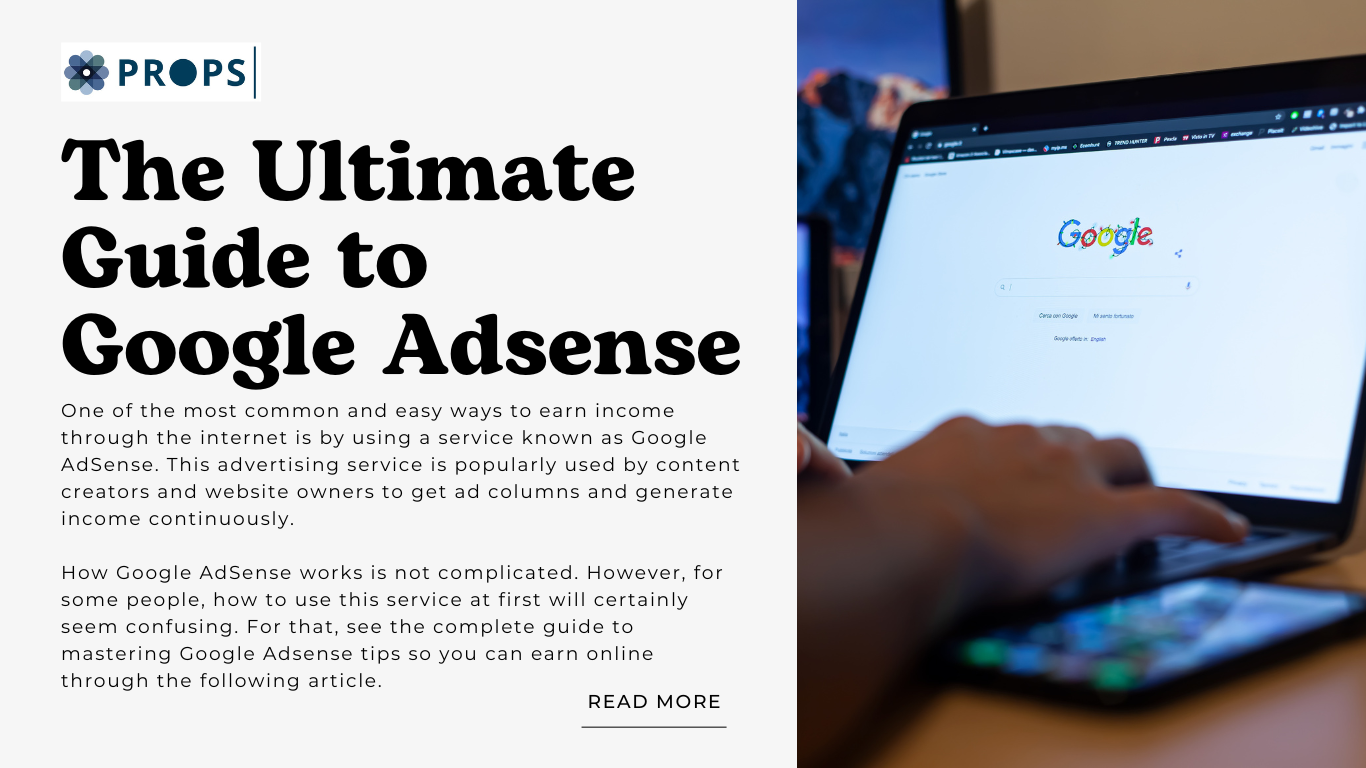 Google AdSense is an online advertising platform that enables website owners or publishers to display advertisements and earn income from each click or view. This is a popular way for website owners to make money through their website.
AdSense works by placing ad code on websites. The ads displayed are selected based on website content and user preferences. These ads can be text, image, video or display ads. When a user clicks on an ad, the website owner gets paid by Google.
To start using AdSense, you must register and go through several verification steps. Once approved, you can install ad code on your website and start earning. You can monitor ad performance and revenue through your AdSense account.
Publishers sometimes do things that are unknowingly contradictory and violate Google's rules. This then causes the advertisements or AdSense installed on the publisher website page to be detected as violating the rules or the term is detected as "Policy Violations". If Policy Violations occur frequently, of course it can affect website performance and ad revenue received by Publishers.
As a Publisher you have to pay attention to what things can violate the existing regulatory policies on Google Ads, see the following article.
Google AdSense has several rules and requirements that must be met by website owners who want to use this platform. One of the most important requirements is that the content of the website must comply with regulations and not violate the law. Here are some types of content that are prohibited in Google AdSense which you can see in the following article,
It is important to read and understand Google AdSense rules and requirements before starting to use the platform, to avoid account problems or termination. If the website content violates AdSense rules, Google may terminate the account you connected to.
However, in some cases, Google AdSense accounts may experience delays in processing requests or not respond completely. Here are some reasons that you can read through the article about why your Google AdSense account may not respond.
Those are some important points regarding the types of content that are prohibited from being installed with Google AdSense ad code because they can be subject to policy violations. And also the reasons why your Google Ads account is taking a long time to respond. So that publishers are not exposed to issues of violating Google AdSense rules and policies, it would be nice if in installing the Google AdSense ad code on the content on the website, always follow the rules from Google, including not monetizing content that is prohibited by Google.
Mastering Google AdSense takes time and skill. However, with a few tips that have been attached in the articles above, you can increase your chances of mastering Google AdSense and maximize the revenue you will get. Still confused about advertising or Google Ads that can improve your website's performance? Our team is ready to help your problems. Please discuss this with our team here