What is CDP and What Does It Do?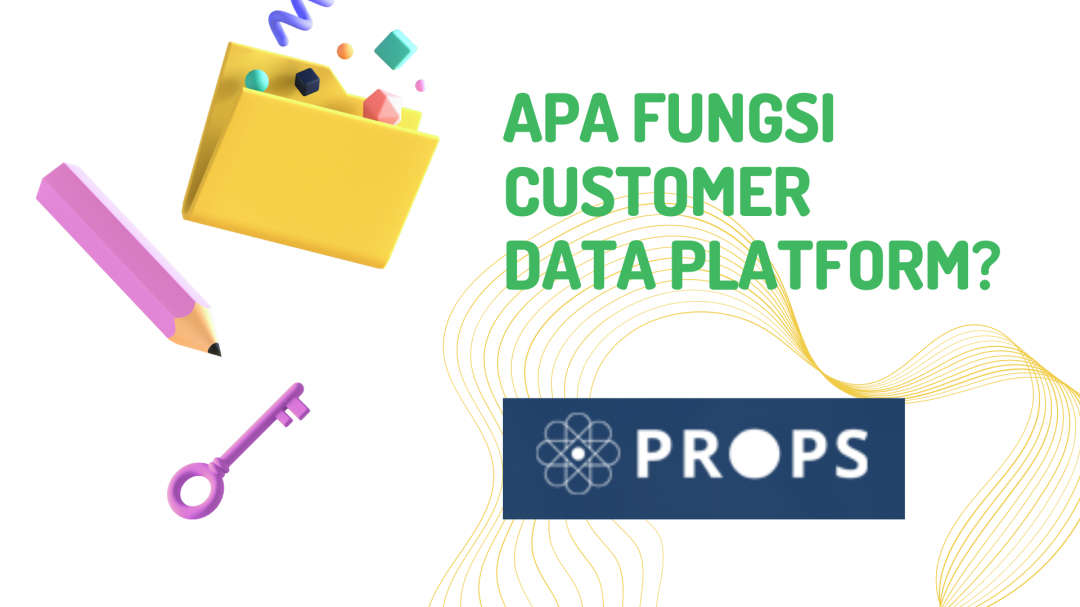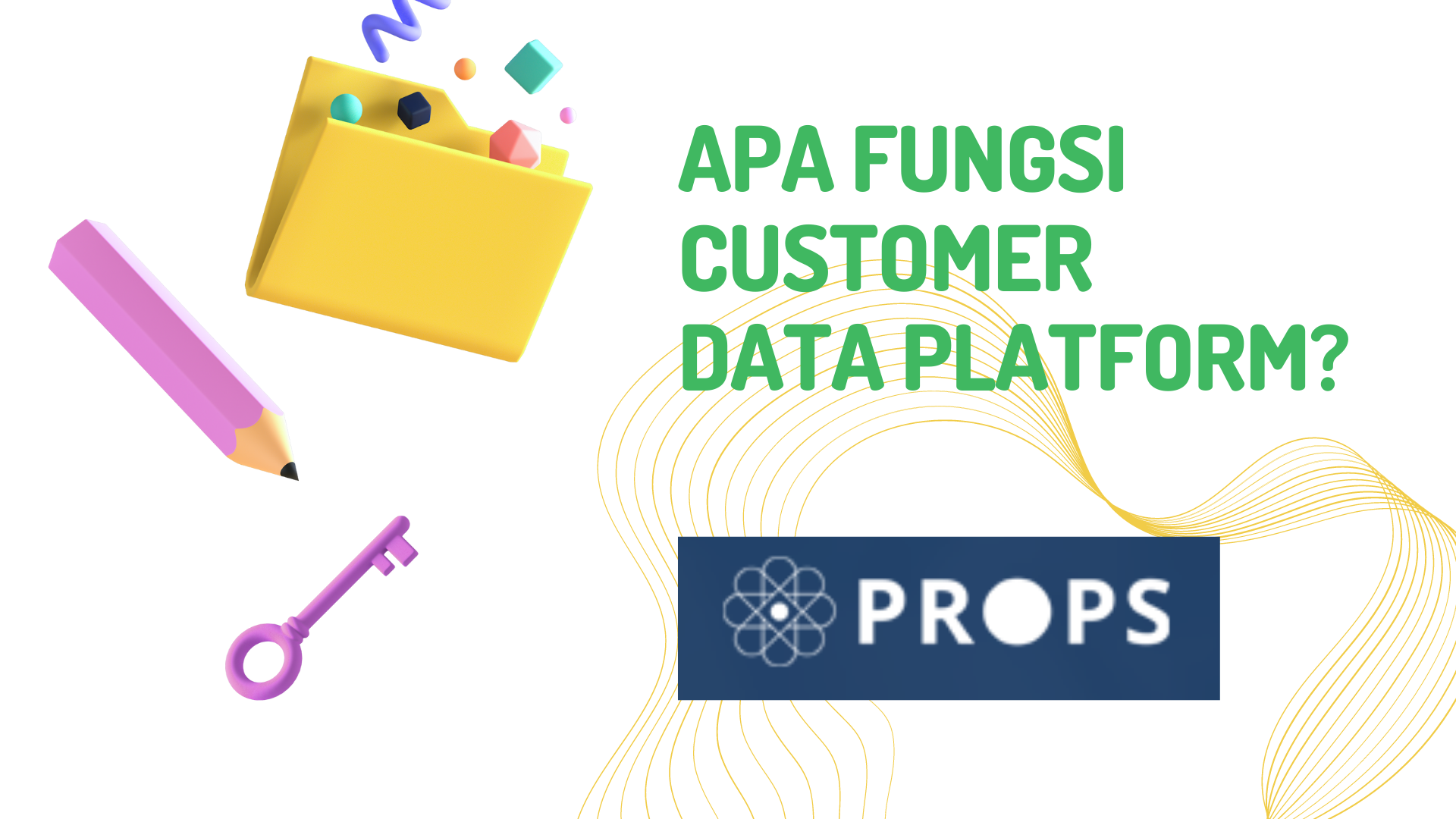 What is CDP? Customer Data Platform (CDP) collects first-party customer data from multiple sources to build a single, coherent and complete view from their users. CPD is very useful for marketers to create targeted and personalized marketing campaigns.
The presence of CDP helps companies to create a 360-degree customer view. It can get a complete view of customers by aggregating data from various points that a customer uses to purchase products or services. Gartner defines CDP as a marketing system that unifies customer data from marketing channels and other channels to then create customer models and optimize target messages and offers.
A company's digitalization is growing faster especially during the COVID-19 pandemic. According to Scott Galloway in his book "Post Corona: From Crisis to Opportunity", the percentage of transactions that occur in the retail industry through digital channels grew by more than 16% to 27% in the United States in only eight weeks (March to mid-April 2020), when the growth previously was only 1% annually from 2000.
As companies turn to digital or ecommerce aggressively, they face more challenges
First, the company has many channels of communication with customers such as websites, mobile apps, CRM, stores, etc., where the customer data is collected individually and not integrated with each other
Second, when the data is collected tend to be closed, companies will find it difficult to provide cross-channel marketing strategies
Third, companies find it difficult to engage with customers and experience interacting with them in real-time
With the challenges mentioned above, many companies are trying to find various solutions to ensure their business growth and develop in line with the digital developments. This is quite important especially for the retail sectors when some of them have closed their offline store or experienced the reduction in the number of visits during the pandemic.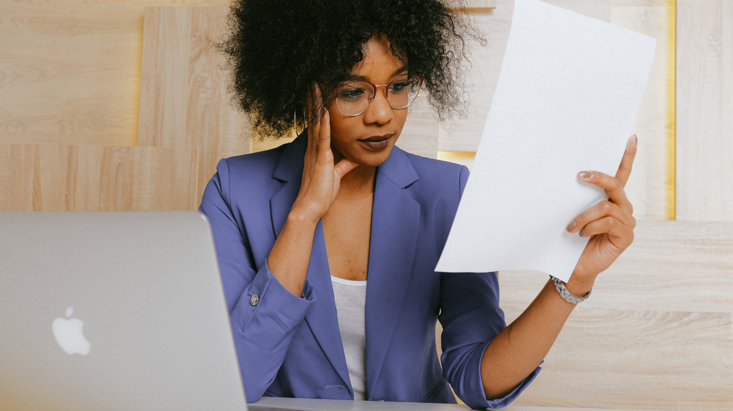 So how does CDP work?
ProPS in collaboration with Antsomi puts forward an Artificial Intelligence (AI)-based customer data management platform, a CDP 365. With a CDP 365, companies can compile data from various sources including mobile apps, websites, email, messaging apps, digital advertisements, shops, point of sales (POS), CRM, etc.
The AI function that CDP 365 has makes it possible to display multi-dimensional insights in just one screen display for data analysis or report needs. Through the same platform, data activation can then be carried out through the marketing automation function in various channels to maintain customer engagement at various stages of their visit.
CDP has an important role for the company's business growth for the next decade. Therefore, stakeholders should start planning to use CDP in business for their company's survival.
The first thing they should do is to understand more about the existing platforms such as Customer Relationship Management (CRM), Data Management Platform (DMP), CDP, and the differences between them.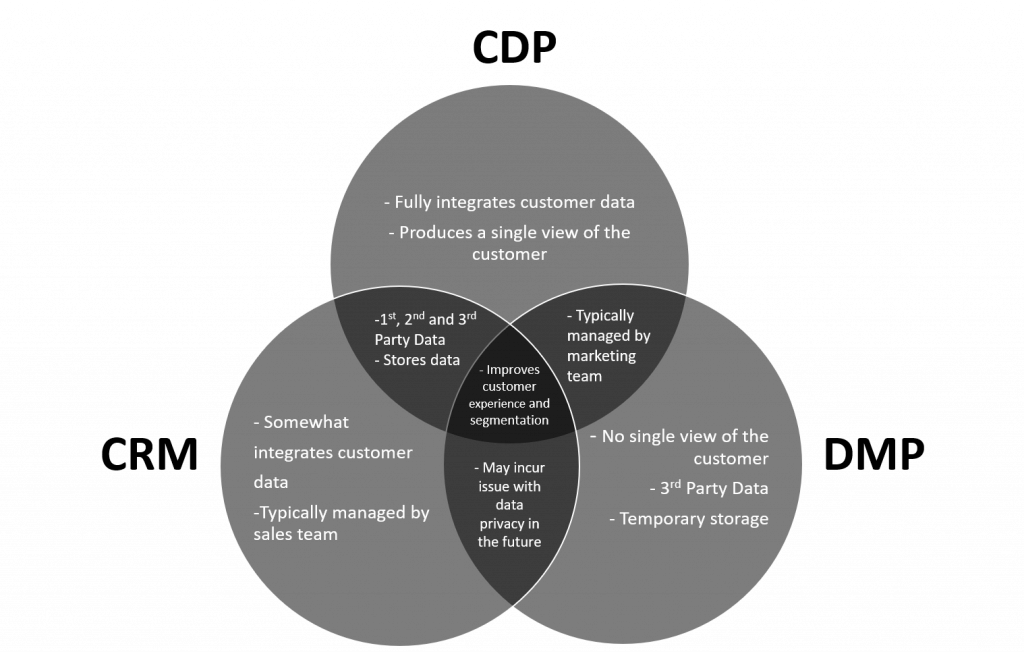 Data Management Platform (DMP)
DMP was created for advertising and specifically focused on supporting ads that appear on the web, aimed at campaigns designed to acquire new customers, DMP collects data from cookies. DMP is different from data collection by CDP, because it is often anonymized and stored for a short period of time, usually around 90 days.
Customer Relationship Management (CRM)
CRM is a product or technology that solution to manage all the relationships and interactions a company has with all of their customers and prospects. The components of CRM itself consist of customers, relationships, and management. The main benefit of using CRM is to aim for a better management system to serve every customer's needs that are related to the product.
If you need help for monetizing your website to get more revenue, you can contact us here.
Source Marketeers, Oracle, Creatio and Liquidint