What is Mobile Apps?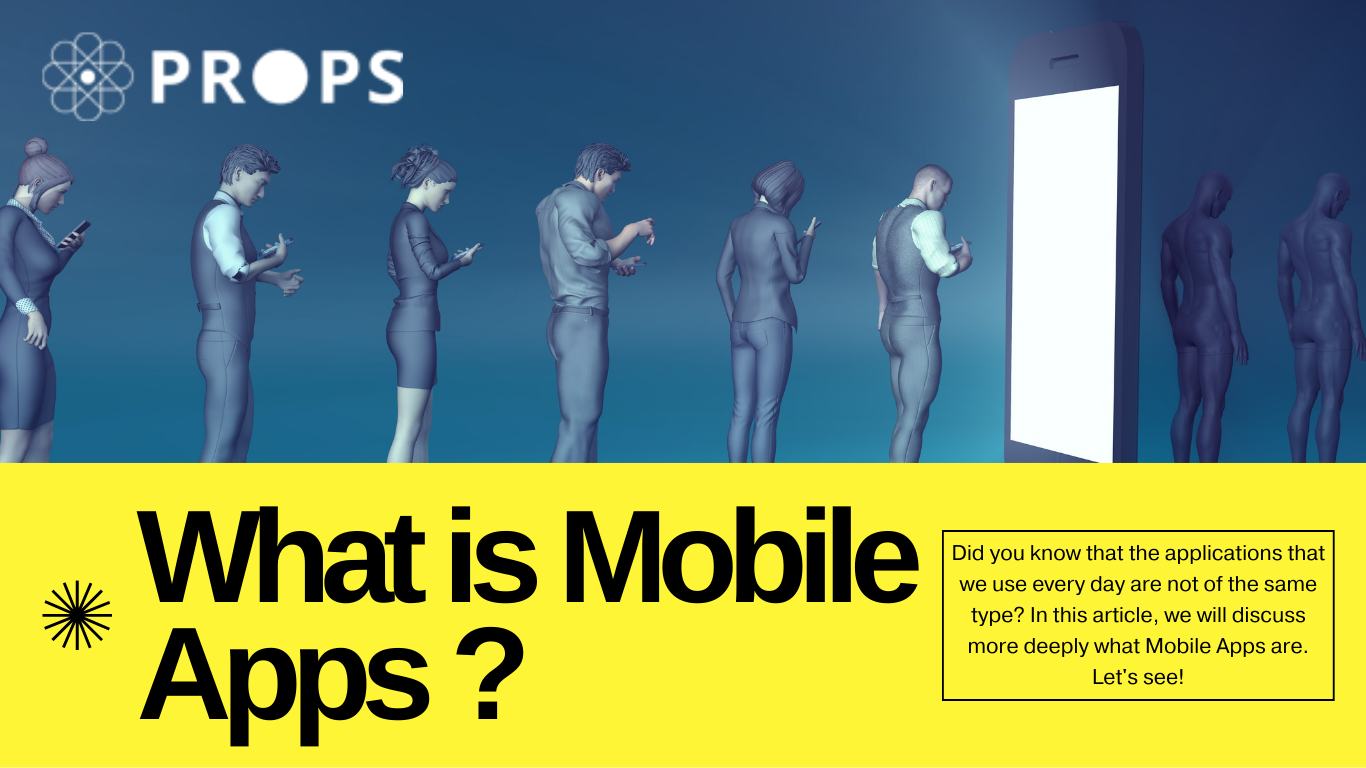 Did you know that the applications that we use every day are not in the same type? There are several types of applications including Mobile, Web, and Desktop applications. In this article, we will go deeper into what a mobile application is.
About Mobile Apps
The development of the digital world is now starting to spread in many fields. The digital design does not only produce hardware, but also software. One of them is the development of Mobile Apps. Mobile Apps are mostly developed for use in Smartphones or digital watches.
Mobile applications (Mobile Apps) are applications created for mobile devices (Mobile) such as Smartphones, SmartWatch, Tablets, and others as stated above. Usually, mobile applications are created and designed using a specific programming language. Software or also called application software is the result of mobile programming that is designed using a specific programming language.
Mobile Apps software is developed using skilled human resources in the IT field, and of course, there is a programming system as the main key in application development. The purpose of making Mobile Apps is very diverse and really depends on the needs.
Lots of sectors have taken advantage of the use of Mobile Apps as a medium for distributing information. Such as marketing, education, health, government, banking, advertising, and so forth. The use of the smartphone application itself has helped many parties to carry out their work practically and easily.
Benefits of Mobile Apps
Improve business processes
When you have a business, mobile apps are very useful for improving the efficiency in business processes that you are currently running. For example Whatsapp, Telegram, Line, and so on.
Establish long-distance communications
One of the benefits of developing Mobile Apps is being able to establish communication between people, both close and long-term. Can be seen with social networking applications such as Facebook, Twitter, Instagram, and others that can connect.
Information dissemination
The most important benefit of Mobile Apps is being developed as a means of information, both information about the world and nearby news. With the Mobile Apps that are designed based on the website. Examples of applications that are developed are news , electronic magazines, and so on.
Mobile apps have better benefits to help make the job easier. Many applications have been developed by developers, with different goals. Some are used to collect recipes, record finances, share hobbies, and develop businesses. For those who are just starting a business, a brand can also be developed using mobile apps.
Advantages of Mobile Apps
Apart from the many benefits used by Mobile Apps users, Mobile Apps also have several advantages, as follows:
Mobile apps can be accessed at any time with no time limit. Users can access Mobile Apps for 24 hours smoothly through their mobile devices.
Has an attractive initial appearance or user interface (UI). It can be designed with attractive layout designs, themes, and icons. Which can be adjusted according to the realm of the application.
Not all application development can be accessed with the internet alone, many applications can be accessed without the internet or offline, for example, game applications.
There are many benefits and advantages of Mobile Apps because they are easy to use and can be accessed quickly. There have been millions of applications downloaded on application download platforms such as the Playstore for Android users and the AppStore for Apple Users.
Conclusion
The following article above about what Mobile Apps are that you need to know. The complexity of Mobile Apps has now changed the way humans see the world and technology designed with human intelligence in mind as well. This of course will provide benefits for human daily activities.
To find out about developments in other fields, visit our website and see other articles.