Prambors App User Engagement Grows 1,4x by Enabling ProPS Push Notifications Service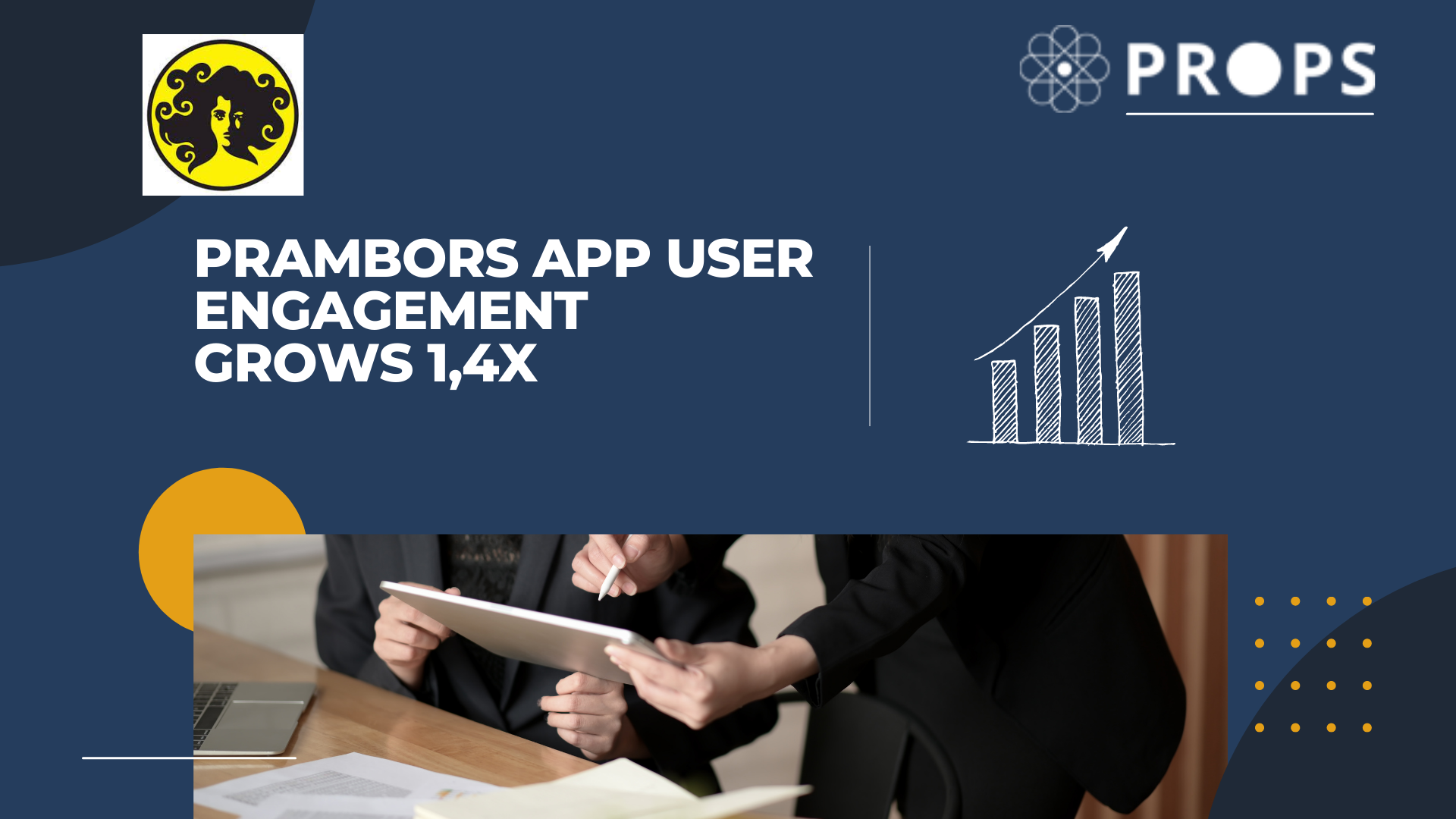 "ProPS Push Notifications has increased user engagement on Prambors App significantly, and now Prambors App becomes a great premium ads inventory that attracts more advertisers."
Imansyah – Director, Prambors
Prambors Radio, Indonesia No. 1 Hits Music Station
Prambors FM is a commercial radio station based in Jakarta. Launched 51 years ago, Prambors is owned and operated by Masima Radio Network. At such a mature age, they are still able to be a part of the lives of Indonesia's young generation from time to time. In this digital era, Prambors wants to be a leading local brand that understands the taste of the young generations. Prambors is no longer presented as a radio, but has transformed into a multi-platform brand with mobile app as one of key channels to engage with their target audience.
Challenge
Prambors has launched Prambors App in mid year 2021 as a part of their transformation being a multi-platform brand. This app gives new experiences for users with radio streaming, podcasts, articles covering music, news and entertainment, and also lifestyle. This application has attracted more users to install it. Yet, they have realized that less active users visit the app. They can't rely on only great content to bring users to visit, yet they have to frequently inform and remind them as well about it. How to bring users to keep visiting the app and increase user' engagement is the challenging part.
Solutions

Together with ProPS as partners to optimize their apps monetization, Prambors enabled Push notifications service brought by ProPS.
This service of ProPS not only enables them to create and schedule push notifications, but also target their users on specific criteria for the notifications to appear. Prambors is also able to monitor the performance of users engagement and also how the effectiveness of it for monetization.
Prambors can send messages to their App users, sending well-considered, relevant, and timely notification messages to people who already have an interest in their business.
Result
139.17% Increase in screen view
73.89% Growth in Active User
1,120 USD/year
Estimated Apps Revenue
By implementing ProPS Push notifications service into the Prambors App, it has become the primary tool for interacting with their users and providing them with great experience. Prambors is able to increase user engagement significantly.
This positive growth on user engagement makes push notification being an effective tool for increasing revenue and giving value added for advertisers.
What are Push Notifications?
Push notifications are pop-up messages that the App sends directly to a user's home screen and can be used to remind them to turn back in.
These notifications will capture user's attention and get them to interact with the App.
Many mobile apps have a lot of potential users who have downloaded the app but don't use it. Push notifications are a good way to turn these inactive users into active users, after using Push Notification, Prambors App has positive growth in active users.

Why use mobile Push Notifications as a solution?
1. Better App engagement among users
With sending push notifications related content with user's preferences and behaviors it will increase user's engagement.
2. Re-engage/ Retain users
Many mobile apps have a lot of potential users who have downloaded the app but don't use it. Push notifications are a good way to turn these inactive users into active users.
3. Increase Conversion Rates
Timely marketing messages are the best way to increase conversion rates because they can notify customers or create a sense of urgency.
4. Track actionable metrics
Push notifications offer complex analytics with data on delivery receipts, open rates, open times, and engagement. With push notifications, you can get valuable insights into user behavior including interaction times and click-through rates to see which messages are more likely to be opened.
5. Increasing Revenue
To personalize customer experience, target them with more relevant messages based on interest and location. Use app and audience data available within the apps to target the right users. Push Notification can be used for targeting the right user, and it will be an effective tool for generating more revenue for publishers and value added for advertisers.
Make sure to utilize push notification on your marketing strategy. This will bring you closer with your user, improve user engagement and generate more revenue.
ProPS Push notifications service is ready to bring your app to the next level!
Feel Free to ask us here.