7 Reasons It's Time to Switch to Google Analytics 4!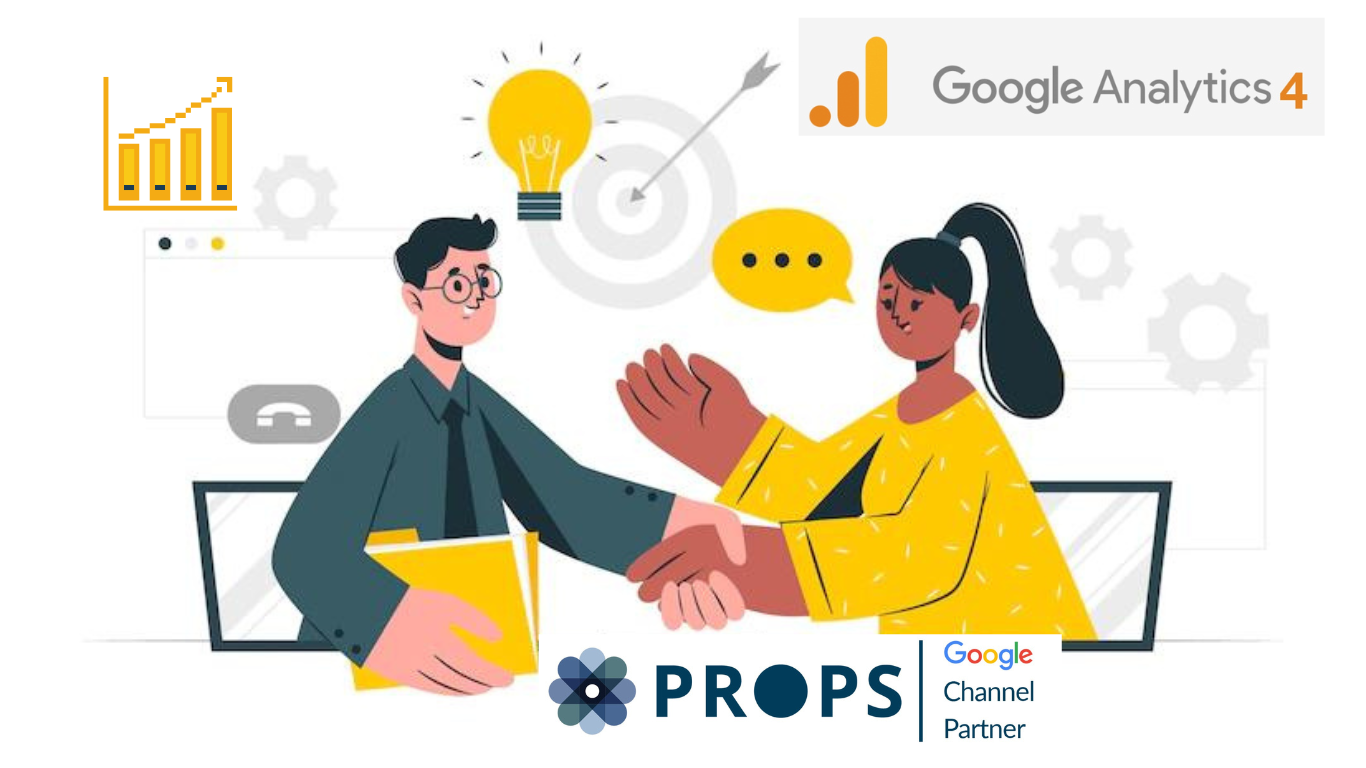 Google Analytics 4 (GA4) is the latest tool from Google Analytics, replacing the standard Universal Analytics (UA) which has been running since 2005. Google Analytics 4 brings a lot of interesting new features that were previously custom now as default.
Currently, Google has made changes to the new version of Google Analytics, namely Google Analytics 4. Why is there this new version? was the previous version inaccurate or hard to use? Read on to discover the reasons why you should use Google Analytics 4!
Advantages of Using Google Analytics 4!
Google Analytics 4 or also known as GA4. This version is far more modern and complete because it makes it easier for users compared to the previous version of Google Analytics. The Google Analytics 4 integration has been extended to other Google products, such as Google Ads that work across your apps and websites. The data in Google Analytics 4 is even more valuable to improve your business marketing to face tough competition.
Google Analytics was previously considered not accurate enough in analyzing existing data. For that, Google put forward Google Analytics 4 to find a way out of this problem. By switching to Google Analytics 4, it will be easier for you to manage your website and achieve your goals. Google Analytics 4 is considered more capable of producing accurate data than Google Universal Analytics.
Google Analytics 4 is updated to be simpler for sure. Maybe at this point, you are still wondering, if should you switch to Google Analytics 4. To answer this question, here are some of the advantages of using Google Analytics 4 that can be a means of considering your needs.
Website Visitor Analytics
Google Analytics 4 can make it easier for you as a website owner to know where your website visitors are coming from. By doing this analysis you can determine your future business strategy.
Google Analytics 4 also plays an important role in identifying the keywords that your website visitors are usually searching for. This is certainly crucial because this is one way to measure the development of your website.
Popular Content Analytics
Are you unsure about what content will be potentially popular on your website? Don't worry! By using Google Analytics 4 you can view content statistics based on visitor traffic, trends in your article content, and more.
Reasons to switch to Google Analytics 4
Check out 7 reasons why you should switch to Google Analytics 4!
Google Analytics 4 is designed for a thriving ecosystem with machine learning at its core. Those machine learning algorithms help in better data analysis.
Some of the latest access and exclusive features are only available in Google Analytics 4. For example, the Debug View feature is more practical, especially for those of you who do not have advanced coding knowledge. This feature makes it easier for you to configure analytics validation in the interface. Another feature is Pageviews which are also found in Google Analytics 4. Pageviews are one of the benchmarks for assessing user behavior on your website.
Google Analytics 4 will provide privacy-safe user insights with or without cookies.
Efficient Event Tracking and Goals Tracking
Event tracking and goals tracking are easier to set up and combined with Google ads for maximum monitoring of advertising results.
See How People View Your Website
In Google Analytics 4 there is an Acquisition section. Acquisition keeps track of where your website visitors come from. Starting from Google search results, Social media, and links from other websites to typing your website URL directly into their browser.
Tracking What Visitors Do on the Website
Google Analytics 4 also tracks related information about how visitors explore your content. The Behavior section of Google Analytics 4 provides information on which pages receive the most visitors, the next pages they click on, and the time they spend on your website.
Practical and Easy to use
Google Analytics 4 is a tool that helps market needs for analytics and is easy to use. If you're not a tech geek, don't worry, Google Analytics 4 is easy to learn, and you don't need to have advanced coding skills to install the GA4 tracking code.
There are many other reasons why you should switch to Google Analytics 4. By using Google Analytics 4 you can monitor the progress of your website's business and help achieve your business goals. ProPS is actively supporting initiatives that have important growth for the industry, one of which introduces you to Google Analytics 4. For more information about Google Analytics 4 clicks. Contact us for more exploration of Google Analytics 4.
Source: Google Analytics 4